Welcome to Excel Off The Grid!
Hi, I'm Mark.
I'm here to help you to automate Excel so that you can stop working late and spend more time doing the things you love.
I'm a qualified accountant and Microsoft MVP who has been solving Excel problems for over 20 years.
GET YOUR FREE GIFT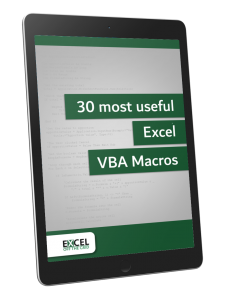 To get you started, we will send you an ebook of the 30 most useful Excel VBA macros.
We will also add you to our newsletter to receive our blog & video updates and exclusive content.
We respect your privacy; we will never share details or send spam. You can unsubscribe at any time.